Traditional masks and respirators are flawed.
They rely on a tight seal around the mouth and nose - this comes with a host of problems and no seal means - no protection. Once you've tried O2O2 Facewear you'll see the failings of traditional masks.
Better protection anywhere & anytime
Facewear creates a clean air environment for you to breath requiring no seal around the mouth and nose. Facewear cleans polluted air using proprietary active nano-filtration that captures the smallest of damaging airborne threats.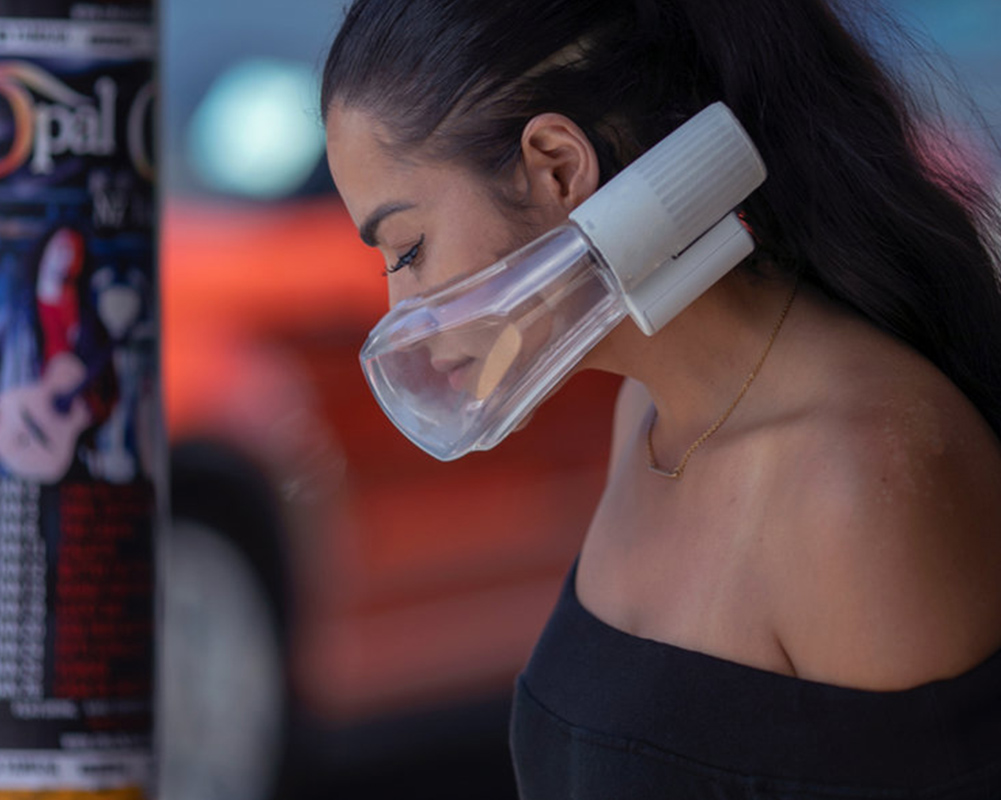 Smart protection puts you in control
O2O2 Facewear is smart - active monitoring tells you when you are protected, the quality of the air around you as well as status of your filter and battery life.
Designed for you and your lifestyle
Protection without the uncomfortable seal around the mouth and nose means easy breathing and protection even with glasses, facial hair or make-up. And best of all, no more rebreathing of air you just exhaled.

Airware
Total control of the air you breathe - with smart personalisation, management and monitoring of your air in your hands.
Respiratory protection that actively tells you when you need protection and how well you are being protected.
With the app, you're now completely in control of the air you breathe. Bluetooth informs you of your facewear status and provides real time information on pollution.
O2O2 FACEWEAR AT NYFW '19